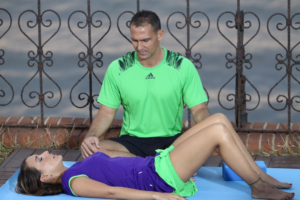 New ME Breath & Bodywork
Contribution – Professional Training
Learn to Share the Tools with Yourself and Others!
Would you like to be able to direct your life passion and clarity? Do you want to understand what other people´s body language and breathing patterns mean? Learn the  most efficient tools available for yourself and others – to live the life you deserve and empower others to do the same! The New Me Contribution Event is for everyone! It walks you through the information and hands on process of guiding yourself and clients through NEW ME BREATH AND BODYWORK sessions. There is no previous experience necessary. The process takes you towards being a certified practitioner and experiencing a NEW YOU!
PLACE:
CHAI – Copenhagen Heart Awakening Institute
Læssøesgade 14b, 1tv (backhouse)
2200 Copenhagen N
TIME:
Friday 18 November 2016 – 19.00-22.00
Saturday 19 November 2016 – 09.30-18.00
Sunday 20 November 2016 – 09.30-17.00
PRICE:
1900 DKK per person (50% non-refundable deposit will secure your place)
BOOKING:
Write us at tantra@tantrazone.dk if you are interested to attend, but not ready to sign up or you need more information.
New ME Breath & Bodywork
is a detailed experimental process that teaches you how to engage the key components of human empowerment. The tools of New ME are based in the principles of combined psychologies, modern breathwork, emotional activation, physical vitality, creative cognitive processing, and NEW ME strategic coaching. Designed by founder J.D. Thomas after years of studying and working in the various fields, it has the benefit of accessing what could be called the "inner coach". The training will be guided by the creator: J.D. Thomas. Some of the key benefits are:
Awareness of various breathing patterns
Feel the power of more life, energy & vitality
Open to authentic verbal expression & sharing
Relax the mind and embody clarity, passion & direction
Shift moods and emotional states in an instant
Learn to feel amazing by choice & increase magnetism
Broaden perspective & learn to empower others
Understand human motivation & common body language